---
Professional Career Development Institute
Atlanta, GA 30092, USA
Diploma, 2003
Major: The Law of Corporation and Business Organizations
(The Professional Paralegal Specialty Program)
GPA: 92 out of 100
Diploma, 2000
Major: Professional Paralegal Program
GPA: 94 out of 100
St. Louis Community College
St. Louis, MO 63110, USA
AAS, 1987
62 Semester Hours
Major: Business Management & Supervisory Development
GPA: 2.0 out of 4.0

University of South Alabama
Mobile, AL, 36610, USA
112 semester hours toward a BS degree
Major: Adult Interdisciplinary Studies (AIS) -- Administrative Sciences & Community and Human Services
GPA: 3.8 out of 4.0
---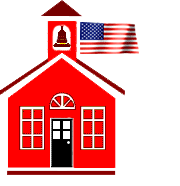 My name is Charla Young-Gresham and I am a native of Mobile. I was born March 21, 1965, to Mary Rencher-Young and the late Walter Young. I have 11 siblings. I am the youngest girl in my family, although I act like am the oldest child.

I am a product of the old W.H. Council Elementary, Mae Eanes, Palmers Pillians Middle, B.C. Rain & Murphy High Schools. I graduated in 1983, from Murphy. In 1984, I married my high school sweetheart and had two handsome sons, Bobby & Martrel. Unfortunately, I divorced in 1992 and remarried my God-sent soul mate and the LOVE of my life, Don Gresham June 10, 1995. My son Bobby and beautiful daughter-in-law,Tyese have me a proud grandmother. I have a two darling granddaughters name Tahniya and Chanala. We are eagerly waiting on my next grandgrand child :) Oh how blessed I am.

I have lived in several states besides Alabama. They are Louisiana, Missouri, Maryland, Virginia, and the District of Columbia (Washington, D.C.). I have worked for several federal government agencies: Andrews Air Force Base in Maryland, The Pentagon in Virginia, The Mobile Corp of Engineers and the Social Security Administration of which I retired since in 2001. God has truly blessed me by giving me the ability to work again. Most of all I am privilege to work and serve in the Mobile County Public School System at Burroughs Elementary. I am blessed and challenged daily, but I would not change anything about the awesome experiences and relationships that God has given me here at Burroughs. I love working for and along side of people who do not mind giving their all for the students here at Burroughs. Our Motto is "Believe to Achieve", and the staff and students really strive to accomplish this goal. Truly, Burroughs is one of the Best Kept Secret in Mobile County!

Burroughs Elementary

Jumping Hoops Towards Success!